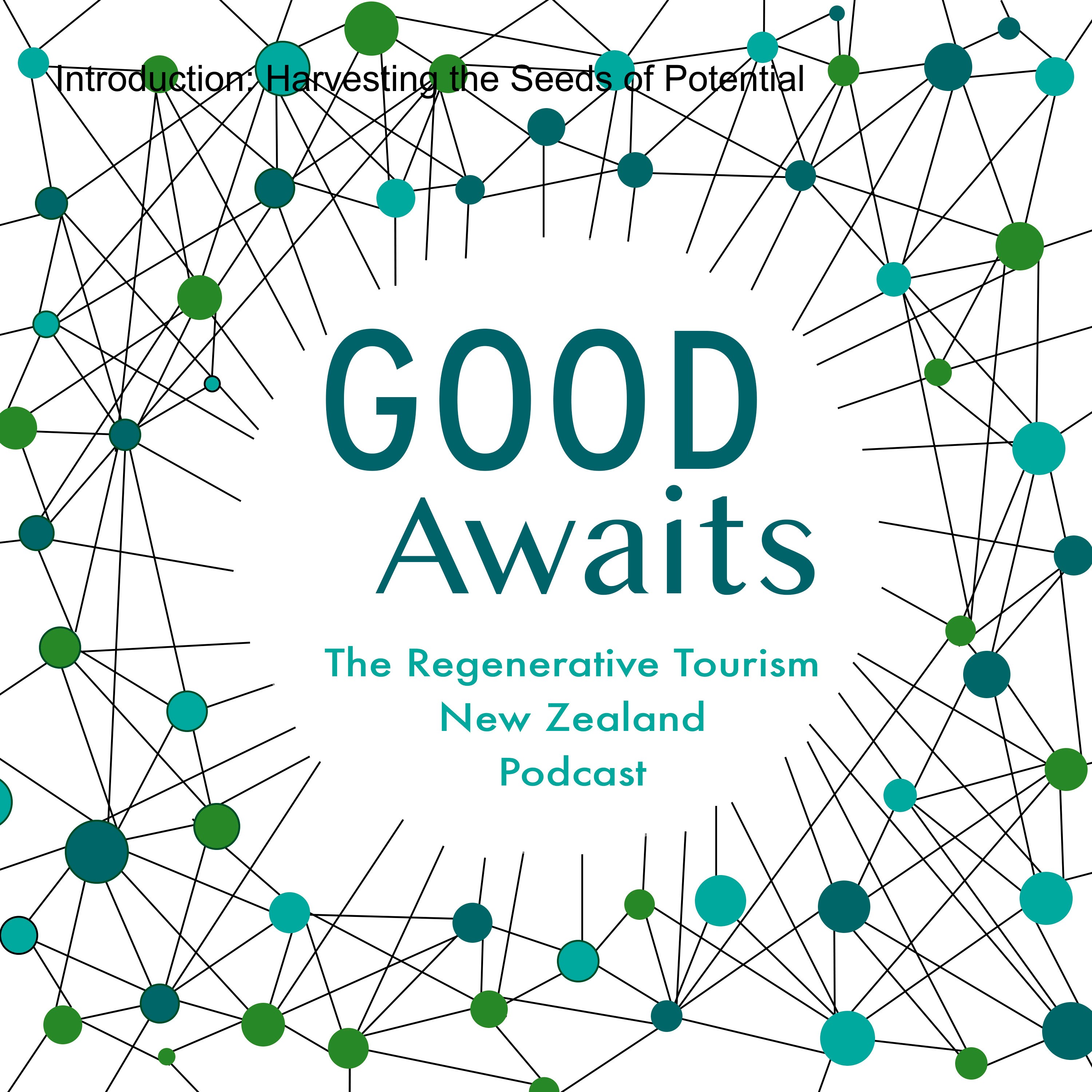 Welcome to GOOD Awaits - The Regenerative Tourism Podcast
In this introductory episode, meet Debbie Clarke and Josie Major of GOOD Awaits, as they set out on a journey to explore what regenerative tourism looks like in New Zealand. 
Debbie and Josie discuss the enormous impact of the global pandemic on New Zealand's visitor economy, as well as the opportunity it provides to allow us to reconnect and reimagine. They explore the idea of regenerative tourism as a paradigm shift, a complete systems change that can only truly be regenerative if diverse communities come together to embark on this journey collectively. 
The GOOD Awaits podcast hopes to create a collective platform of discovery for a new way forward. You are invited to be part of this discovery, to join them in this ongoing practice of asking questions, of listening to each other, of imagining together, of harvesting the stories of this journey of regenerative tourism in NZ.
Clarrie Macklin for music and production
Impact Hub Waikato for their support of this project